Spring Self-Care Package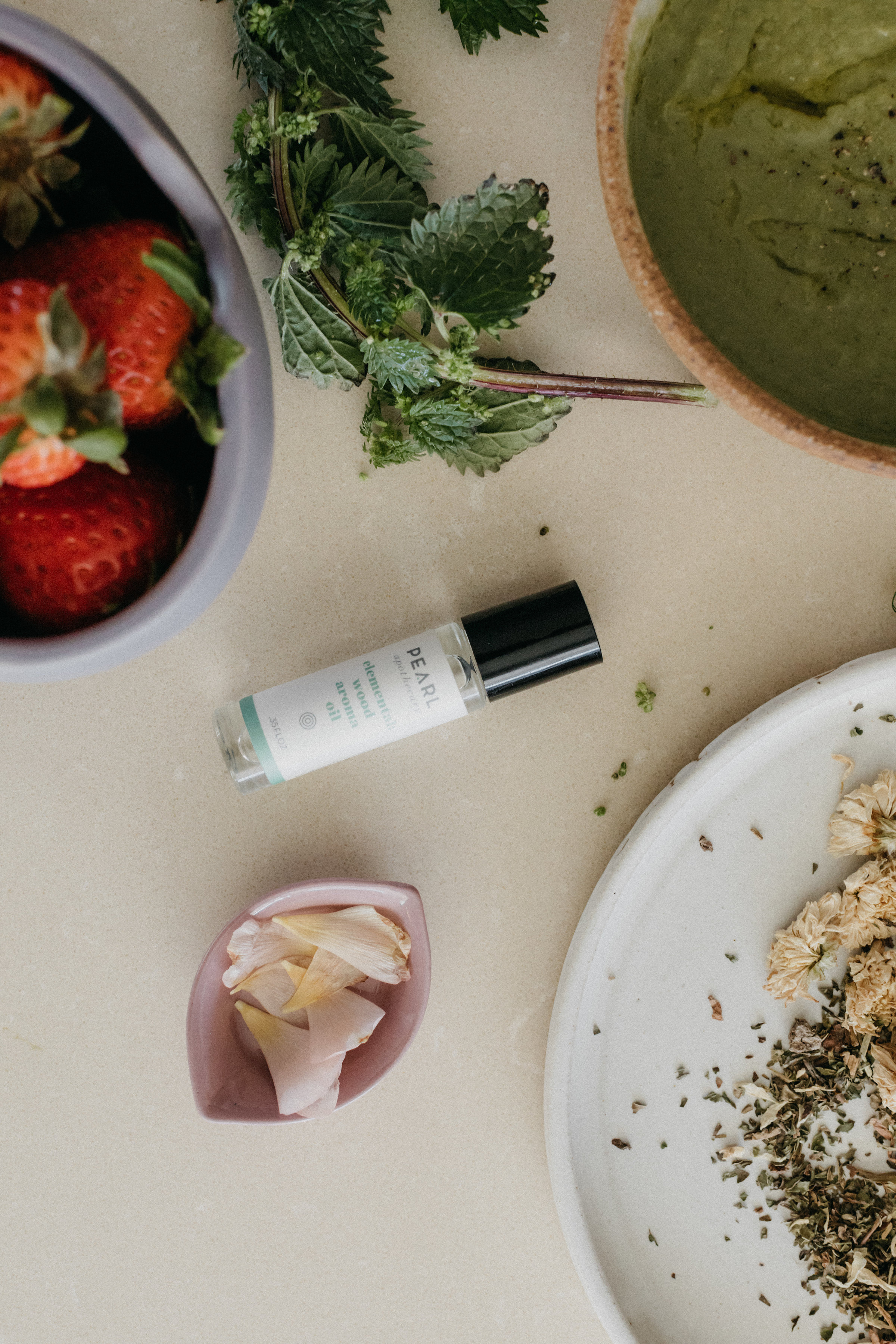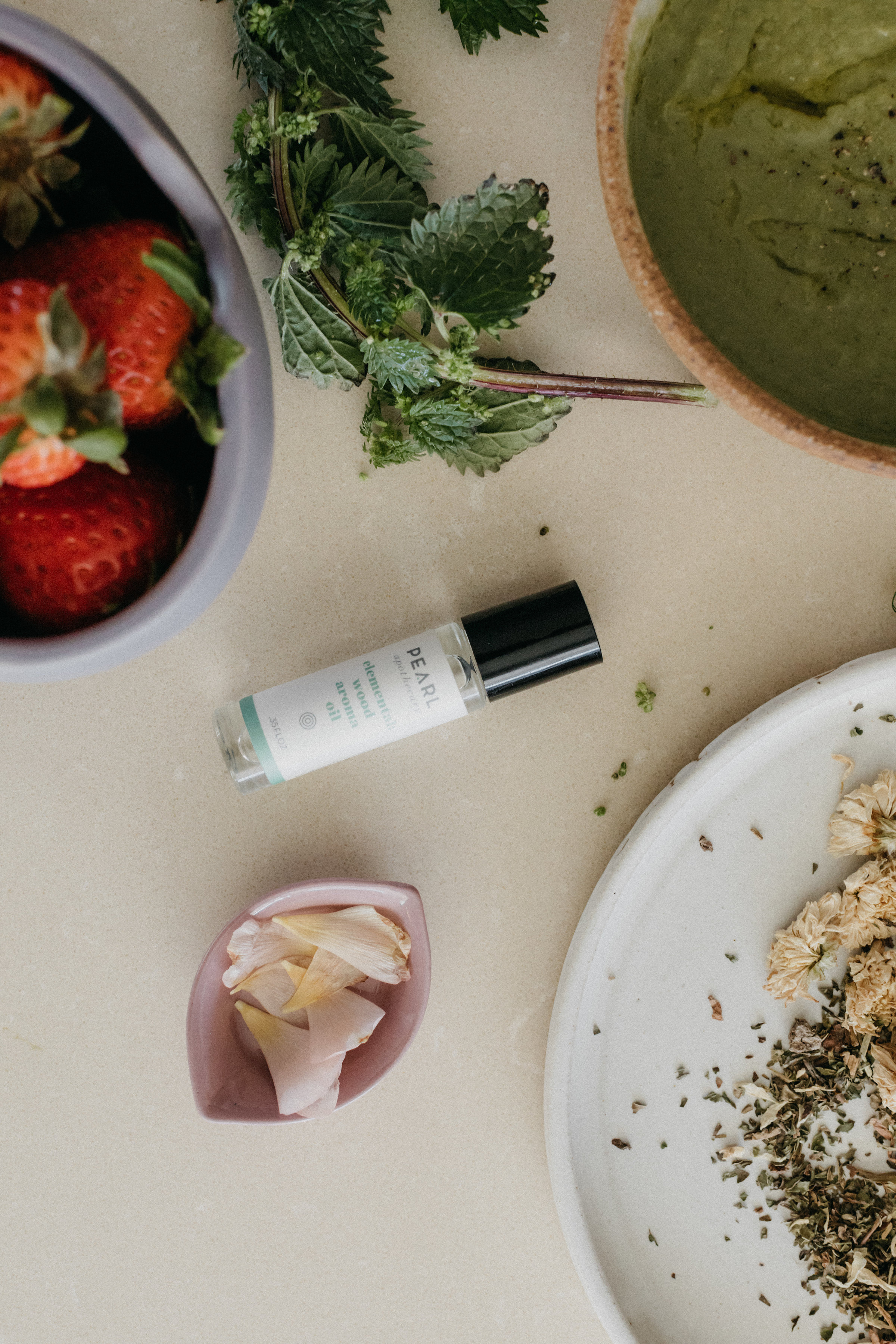 Spring Self-Care Package
The Spring Self-Care package is built especially to support your mind and body throughout the Spring Season.
Included are -
a handmade green waxed canvas basket - to remind you of the vibrancy and newness stored in this season
Wood Aroma Oil aroma roller handmade to help you harness growth, potential, motivation and clarity throughout Spring (and when you need it in other seasons)
Reshi Herb sample
Cleanse Tea - gentle herbal detox + Liver support
Cleanse herbs to DIY your own infused Apple Cider Vinegar (comes with instructions, you need your own jar + ACV)
Lots of Love notes to help support your implementation of each item
(NOTE: Photos of basket with makeup brushes and plant are not the color you will receive in this self-care package. The light Green color will be in the Spring package)
All the loving details ...
Waxed Canvas basket - by Madi May Designs
Our mini waxed canvas baskets are great for small storage options around the home. They can dress up a boring potted plant (use a saucer!), organize makeup brushes on a vanity, and more.

Each basket is made with waxed canvas. Waxed canvas is created by infusing cotton canvas with filtered beeswax. This creates a durable and unique material that ages beautifully and is water resistant. The top of each basket is a linen designed in our studio. Baskets are lined with a white cotton canvas. Each basket is made by hand in Seattle.

Baskets come with a hang tag that includes the care instructions on the back.
Wood Aroma Oil - by Emerging Energy
Formulated according to the theories of Chinese Medicine, the elemental: wood aroma blend cuts through stagnant energies to release pent-up emotion. It promotes optimism and new growth and balances the wood element.

The scent is fresh, citrus, slightly sweet, herbaceous and woody.

This 0.35 oz. Aroma Oil is made of the following:

Cypress, Sweet Orange, Bergamot, Palo Santo, Lemon, Roman Chamomile, Carrot Seed in a base of Fractionated coconut oil.
Reishi Herbal Powder - by Root + Bones
This "Queen" mushroom of "immortality" and "spiritual potency" is a powerful immune modulator, cardiotonic, hormone balancer, and nervine tonic that nurtures/nourishes/protects the shen (consciousness, the heart, and soul seat in Traditional Chinese Medicine) for supreme mind-body-spirit harmony. And she is a legend in her own right: Reishi's use has been documented for thousands of years. According to The Divine Farmer's Materia Medica, the oldest surviving Chinese text of its kind, "Long term consumption of Reishi mushrooms will lighten the body and prevent aging, extend one's life, and make one an immortal." And today, the science backs the sages: innumerable published studies - from Japan to China and the U.S. to the U.K.- have all confirmed Reishi's myriad healing properties, as one of the world's best researched herbs. Our reishi is grown organically on Duanwood ("original wood') logs, where reishi grows naturally, producing the best and highest quality reishi with the most bioactive constituents available.
Cleanse Tea +
Herbs for Apple Cider Vinegar - by Well in the West
Spring Herbs Two Ways - one of the most powerful things about herbs is the variety of ways they can be prepared to help support your body. This combination of Mint, Dandelion Greens + Chrysanthemum are especially formulated to help you relax, cleanse any toxins and support your Liver. This blend is tasty as a tea and can be consumed hot or cool.
The herbs are also conveniently packaged in a small muslin bag so you can DIY your own Apple Cider Vinegar infusion. Comes with directions that help instruct you through the process. The instructions also advise how to use the vinegar once it's infused. (You will need your own jar and Apple Cider Vinegar for this project)